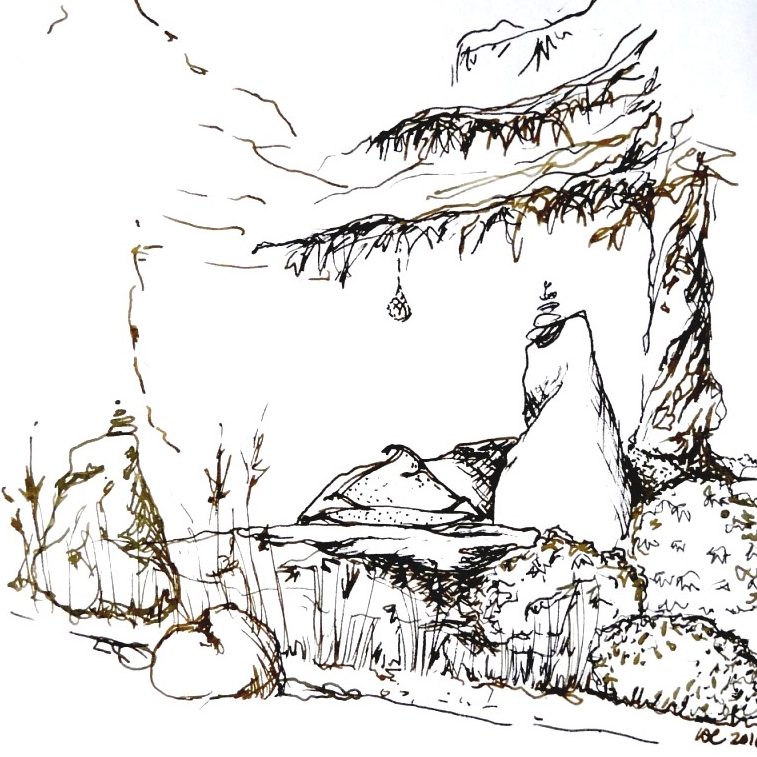 Healing Garden Retreat Course
In a gentle, encouraging and safe environment, you will be guided to imagine and draw the perfect retreat space for you. We discover childhood memories of significance, the elements that make your heart sing and the courage to let yourself be seen. Betsy- Sue has a special way of working with people to bring out what they need to nurture themselves and to grow.
Designed for people with no design experience, this is an exciting short course encompassing landscape design and personal development that will take each person on a journey of discovery. Delivered in a personal and caring way with Betsy-Sue, whose award winning design expertise, extensive industry and teaching experience is married with Counselling qualifications to bring a unique approach to this wonderful course.
"Wonderful, inspirational, absolutely healing. The most lovely course I have ever done. Thankyou.." Fran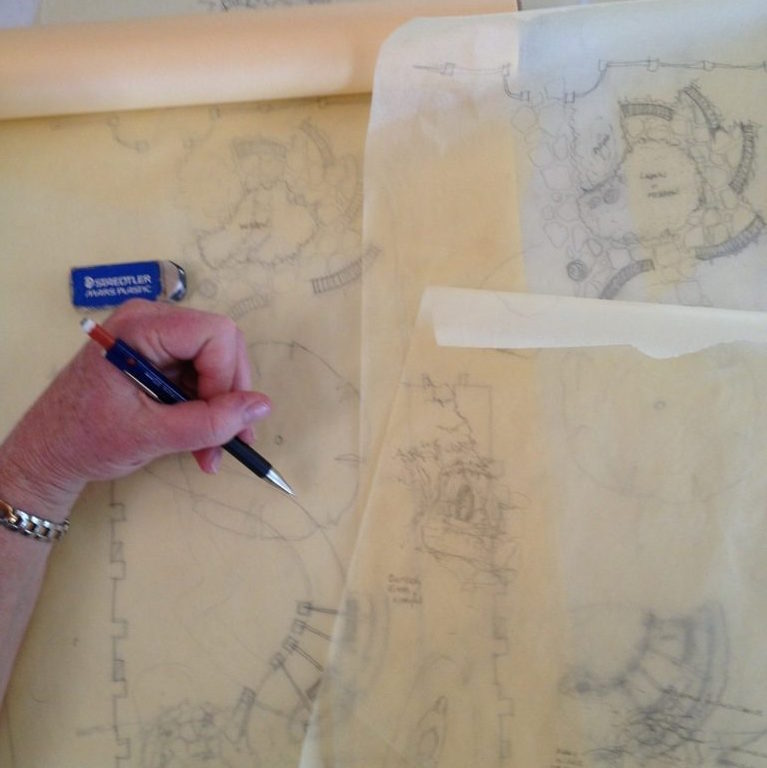 Landscape Designers : Build your Dream Workshops
Deciding on a career change comes after years of yearning, searching, reflection and determination. The journey into Landscape Design has many varied pathways, often leaving a chasm of learning yet to be discovered, with no guide. Many dreams fall into this chasm and yet the way through is known, just not shared. It's time that changed, to give flight to what really ignites you.
This is for you.
Coming up on August 16,17 & 18, four workshops : Interviewing Techniques, Developing Concepts with Confidence, Finding your Niche then Wellness, Healing and Therapeutic gardens. On Friday 17th an evening seminar with seasoned professional Landscape Designer Georgia Harper and I sharing what you need to know to 'Make the Leap' - whether that's starting out or ramping it up - let's talk about it. Click on the button below to book the special package offer of all 4 workshops + seminar for $320 (saving $40 - limited tickets at package price). Read on for individual seminar details. Click here to download: Build your Dream flyer. Not to be missed!
Landscape Designers : Interviewing Techniques
When a client isn't happy with the concept you've just agonised over, it's likely you didn't listen. Information is key to designing on behalf of a client rather than imposing your own idea of nirvana all over them. This workshop will give you the tools to discover much more than the practical wish list, giving you a relationship of trust with your client from the start.
Get the ball rolling with the right questions at your first client meeting, see how it's possible to know your client well in one hour, setting you up to design the right concept first time. Through visiting 2 real life potential clients on site, you'll observe both 75 minute first consultations with a debrief at the end. Choose between Wednesday or Thursday workshop times. With Betsy-Sue Clarke
Landscape Designers : Develop Concepts with Confidence
Design business success relies on the designer's ability to produce fast, creative and feasible ideas at concept stage. Without this, you will feel like you are never able to make a living from design. Armed with detailed knowledge of the client gained with what you've learned in Interviewing Techniques, you'll find the parameters of your design choices are more manageable, driving a more focussed concept development. We'll work on inspiration, teasing out quick ideas then developing the best solution from within the client's life story, knowing which parts of that will connect them on a deeply intimate level with their garden.
This hands on practical workshop will help you work under pressure, generate ideas quickly, sketch confidently and creatively. Hand drawing techniques.
With Betsy-Sue Clarke
Landscape Designers : Finding your Niche
Finding your niche makes standing out from the crowd easier, through knowing where your passion lies, finding your market and defining your offering in an engaging, accessible way. Your going to put long hard hours into your new career and the fulfillment won't be there if your passion isn't behind it. We'll brainstorm what you love and work on focussing your marketing to create opportunities in that area. Sharing a wealth of knowledge on low cost and free promotion.
With Betsy-Sue Clarke
Landscape Designers : Wellness, Healing & Therapeutic gardens
Explore this rapidly growing field by understanding the relationship between emotional pain, mental health and physical health and the principles behind designing a garden for healing, wellness or recovery. Concepts of energy, spiritual connection, personal growth, nature connection & memorials explored. This workshop is an introduction to the course for designers - Healing Garden Design - created by Betsy-Sue.
With Betsy-Sue Clarke
Landscape Designers : Making the Leap Seminar
When Georgia and I first met at MIFGS many years ago, we both wished we'd had inside information on how this industry works and how to thrive in it. This is where we share that with you and help you see where your opportunities may lie. Ask anything from two very experienced Landscape Designers with different pathways into the industry and decades of business experience between them.
With Betsy-Sue Clarke + Georgia Harper