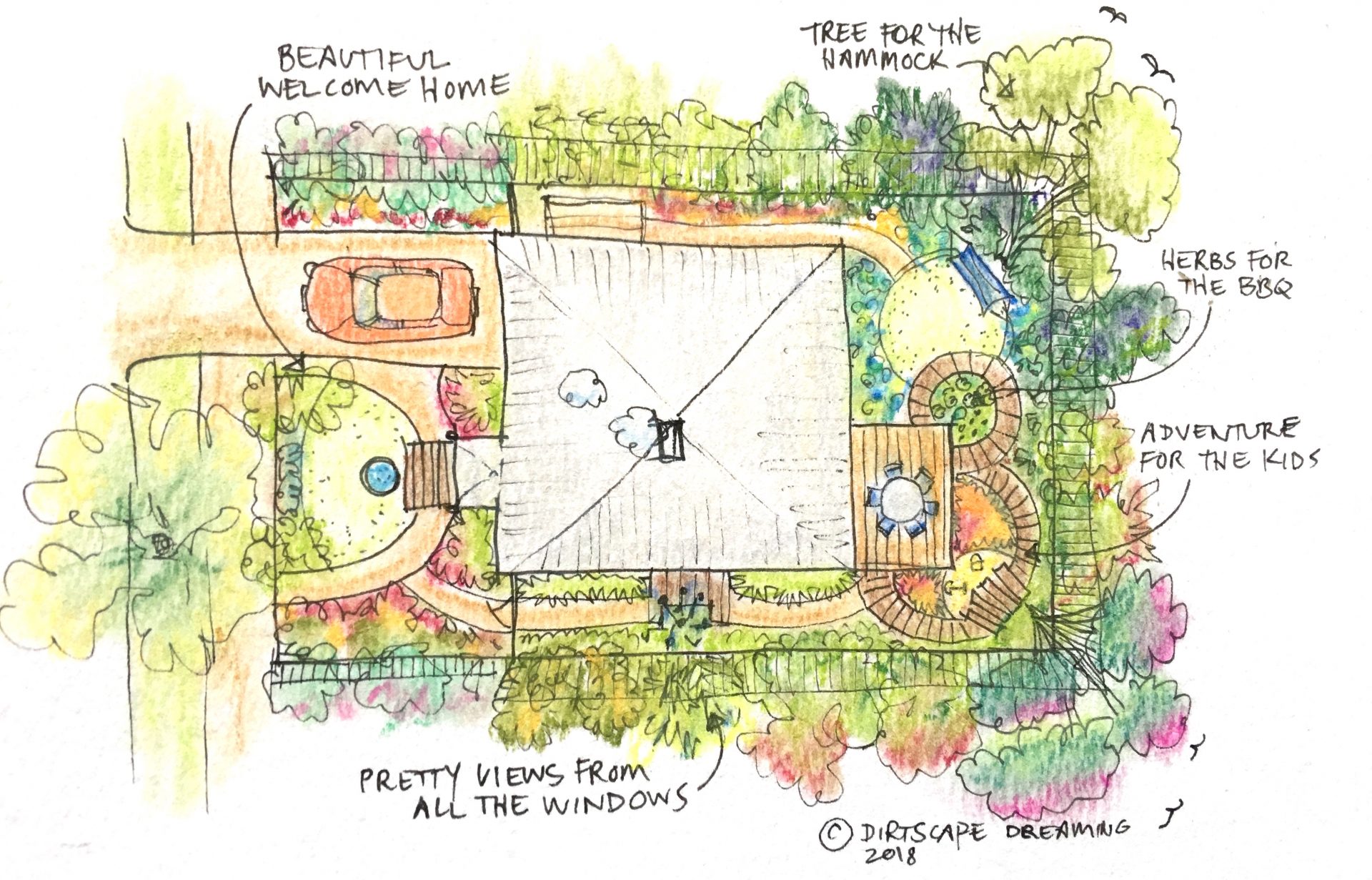 Got your house plans? Block of land under 500m2? Pretty flat with no need for retaining walls? Dreaming of something more than yuccas and lawn? Fabulously creative, award winning expertise is yours for a knockout price - it's time to wage war on boring gardens and views of the fence!!
The reason for boring gardens
It's daunting to read all the recommendations that come with a new home. Easements, slab protection, covenants and neighborly relations combine to create a mountain of restrictions that aren't conducive to creativity when decisions must be made about the patch of dirt. A few failed plants can add to the belief that you just didn't inherit grandma's green thumbs. You play it safe and grab the bulletproof yuccas, some turf and a truckload of pebbles just to get it done. Thousands have done the same and our neighborhoods are gasping for beauty, for something different, for sanctuary from the built-ness of it all.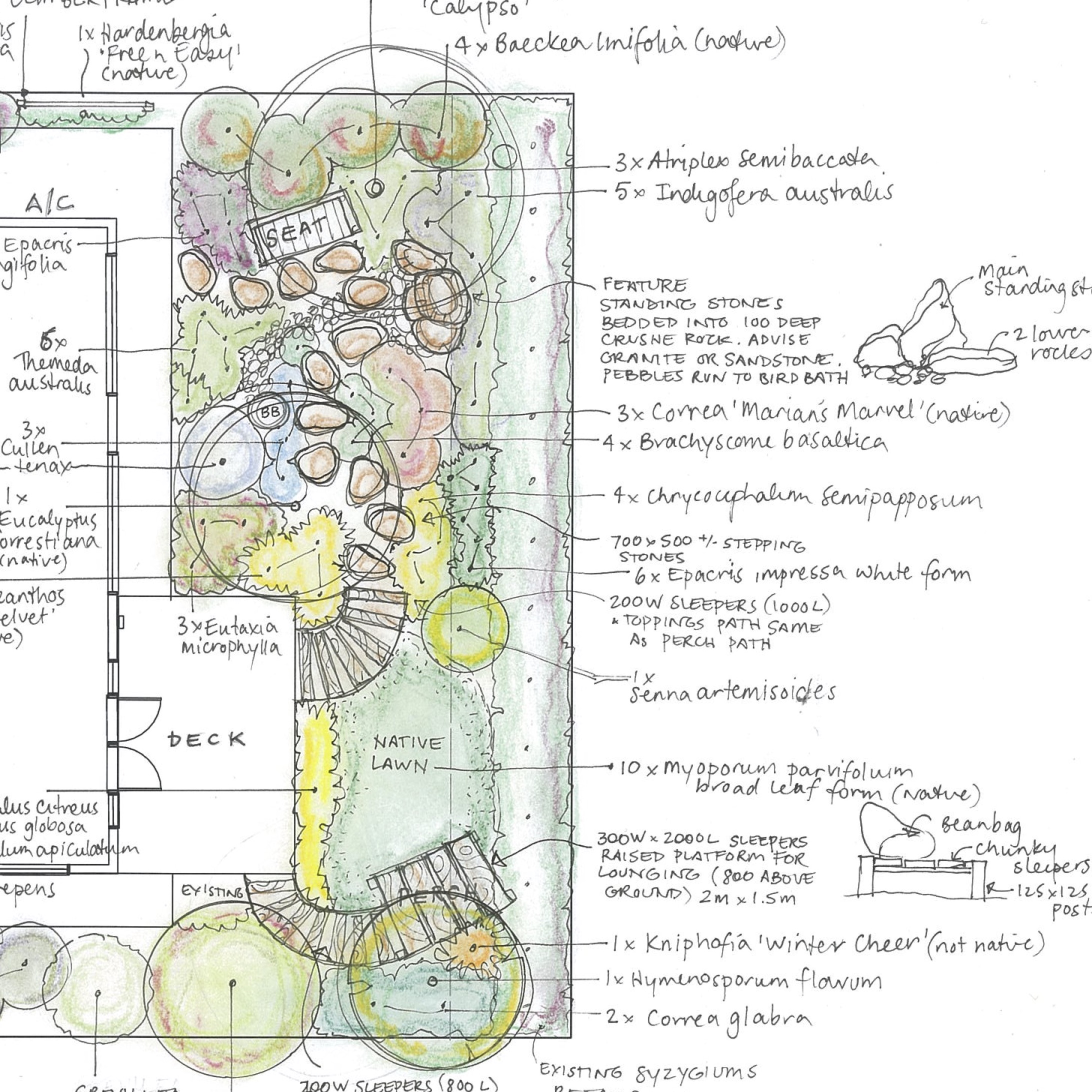 The Serenity2GO solution
Ideas are our wealth and we are full of them. What matters to us at Dirtscape Dreaming is that we reach as many people as we can, inspiring them to create beauty that will uplift them when times are tough, to make a sanctuary from the everyday. We know how to design creatively in the tiniest spaces, making sure there's an adventure and an experience for everyone and that's where memories are made. So we've come up with a simple planning offer.. a beautiful hand drawn, coloured plan with layout and planting all in one. Let's get it down to basics with a wow!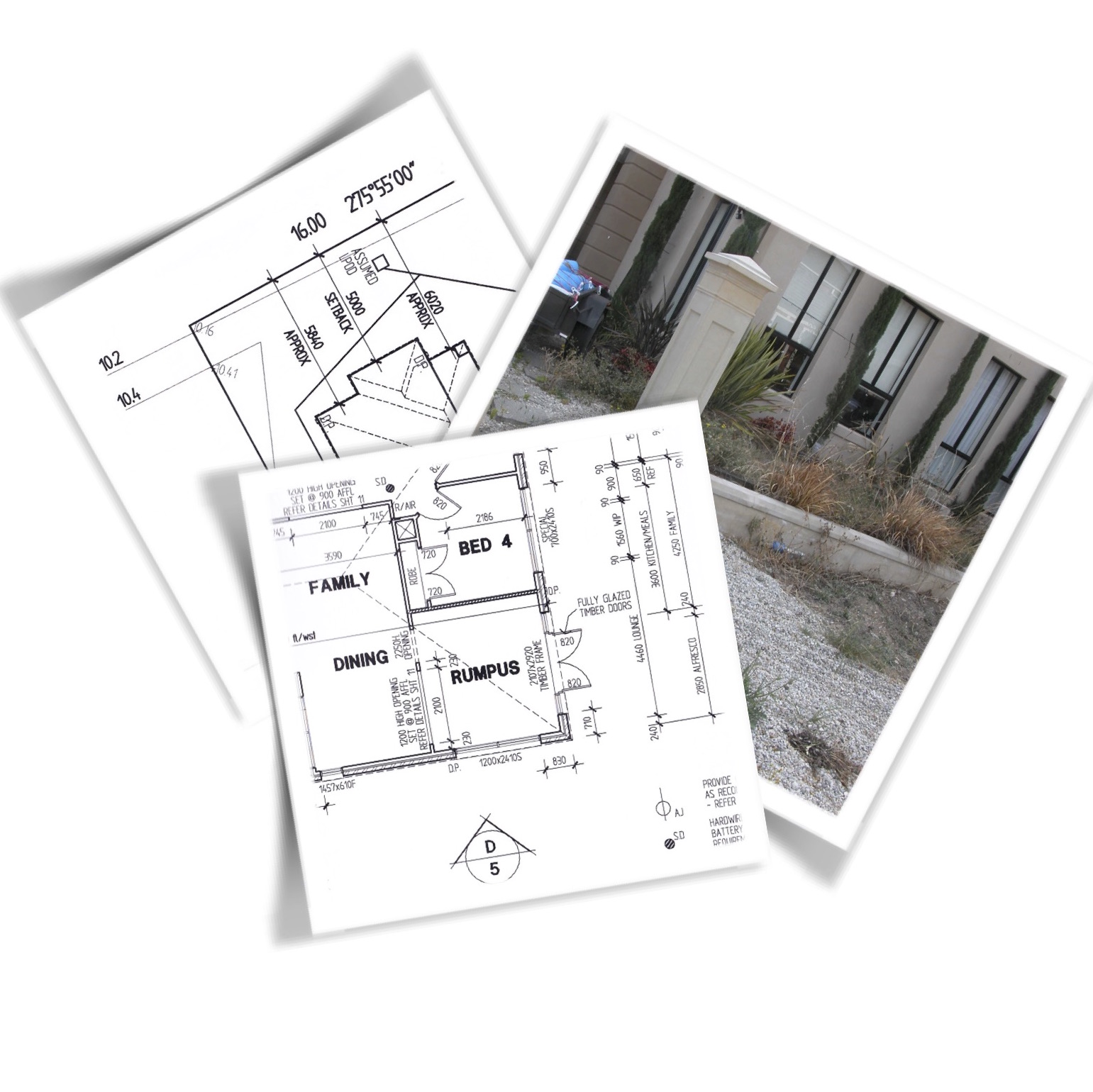 The Criteria
So we can keep the cost low, we will keep the design simple which means simple construction. We don't include construction drawings but the plan is to scale and ready for a tradesperson or handy DIYer to take it away. Any structures like decks will be shown only in plan view so you know the size and location - then you'll get a builder to do the rest including any permits. No pools or spa design included in Serenity2GO. Planting is specified in detail, just make your list and follow the soil preparation notes to get your garden growing!