Our services are designed to help people, regardless of location, faith or culture, connect to themselves and each other through nature with a desire to heal and grow. Dirtscape Dreaming has won many industry awards, with eighteen years experience in residential, commercial, education, health and government arenas both in Australian and International projects.
Design consultancy is the beginning point of all of our design work. Let's find out what you need, develop a creative brief and a plan of action.
Landscape design & documentation: Concepts hand drawn with Documentation and planting design detailed using computer aided design tools.
Original landscape & interior features: Working with master craftspeople, we develop original designs for a variety of mediums used in both interior and exterior permanent and temporary exhibition installations. Miniature gardens, magical garden structures, light fixtures, water features, sculpture, climber frames, arbours, mosaic, interior design, office design and more.
Education, public speaking, mentoring.. Sharing knowledge is key to our work spreading. Design student mentoring, design coaching, education sessions to groups, workshops for design professionals and the public, community engagement, design team collaboration, university lecturing, guest speaker & conference presenter.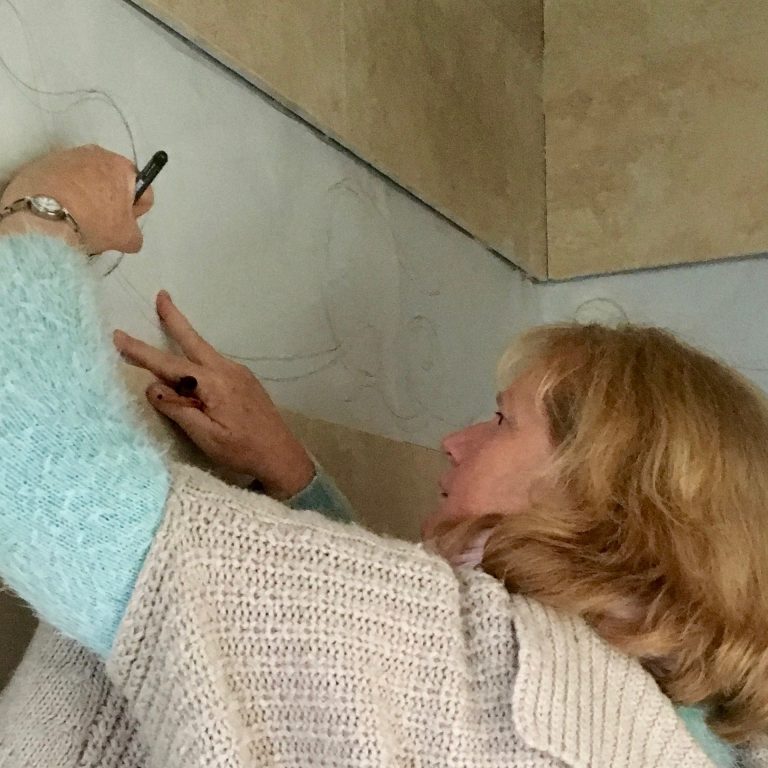 About Betsy-Sue Clarke
My passion is to help people find themselves, their dreams and how to connect to all that's inside of them, their passion and resilience through gardens. I have a special way of working with people that helps them feel safe enough to discover what they need and how to bring that in to a beautiful garden that feels like a sanctuary for you and those who share your life.
I want to help you grow, find the happiness and peace within, overcome all the difficulties that hold you back - I've been there. Our health is such a barometer of all that needs attention in our heart. I've dedicated myself to gaining knowledge, qualifications and experience to heal the emotional pain that bubbles up when you feel safe and let go.. because I've felt it. I weave garden design and emotional healing together - because this is the journey of those who find peace and awe in nature, who want to find themselves.