About Betsy-Sue Clarke
My passion is to help people find themselves, their dreams and how to connect to all that's inside of them, their passion and resilience through very specifically designed gardens. I have a special way of working with people that helps them feel safe enough to discover what they need and how to bring that in to a beautiful garden that feels like a sanctuary and inspiration for you and those who share your life.
I want to help you grow, find the happiness and peace within, overcome all the difficulties that hold you back - I've been there. Our health is such a barometer of all that needs attention in our heart. I've dedicated myself to gaining knowledge, studying our connection to Nature, finding ways to bring a spiritual depth and meaning to the environments we live in. If we can change our mood and outlook positively at will, we have learned much of joy.
A garden of connection intro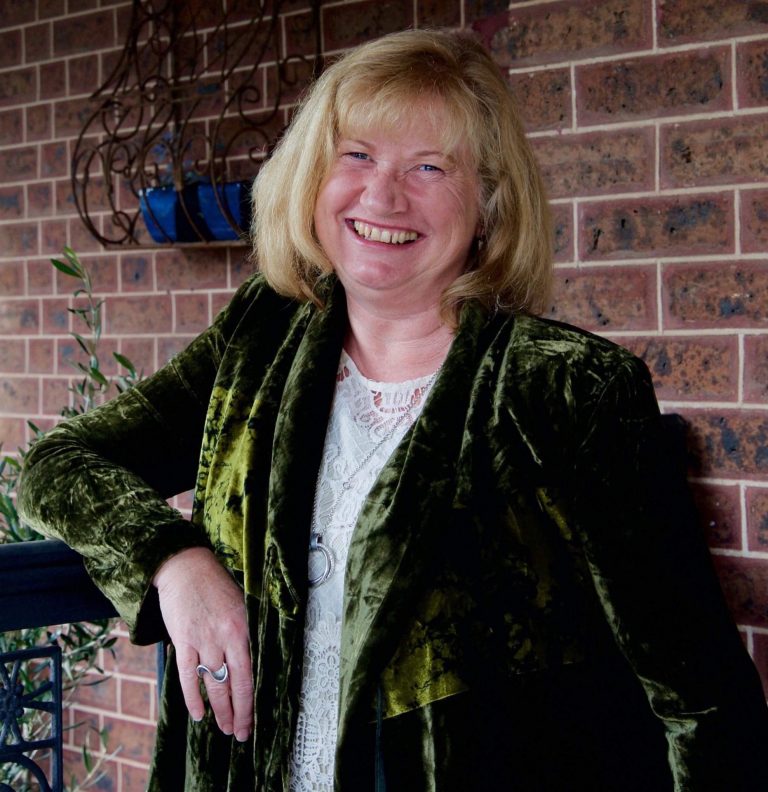 When I was little, I dreamed only of being a fashion designer. I spent a lot of time though with a big old tree at the end of our road, creating magic with all the little beings there while finding my peaceful place. When I began training as a nurse I found a love of helping people. My retreat when I'd had a rough shift was always nature, the more raw and spectacular the better. I could solve any problem on top of a mountain and still do.
For a time, I lived in London and the opportunity to return to my love of fashion design arrived. I earned a first class BA (Hons) Fashion/Knitwear degree from a top London college, the best design training a girl could ever want. Chronic illness plagued me though and when I returned to Australia, I began to make a garden to give myself hope through the new shoots of nature. The analytical side of me noted the better days when I'd had a day in the garden compared to the lousy days when my illness was my focus. I began to work on my mind, while studying for a qualification in Landscape Design. It would always be that my work would be a different approach as I knew I wanted to help people use their mind and nature together. I have learned so much along the way, discovered a need for deeper meaning and connections beyond what can be seen and work in directions I never even imagined. One thing I am certain of.. I am only just touching the tip of what is possible.
Awards & ...
2011   Best Residential Landscape Design $150,000+ & Best Plantscape design, AILDM
2009   Gold award & Comeadow Planting award for 'Imagine' MIFGS (Melb. International Flower & Gdn show)
2006   Bronze award for 'Backyard Bliss' MIFGS
2006   Best Soft Landscape award, LIAV
2005   Silver award for 'The Garden Party' for Tupperware at MIFGS
Garden Designfest - invited participant 2008, 2010, 2012, 2014, 2016
Indoor Exhibition installations - Mind,Body, Spirit festivals, 'Pop up Park' for Furnitex international fair 2012, Reed Gift Fair installations Melbourne & Sydney, Life Instyle exhibition gardens.
Significant projects: Global Gardens of Peace Gaza project - design team member for a healing garden for Khan Younis, a refugee settlement in the Gaza Strip. Moonee Ponds MindBody Health Centre - Meditation gardens surrounding an holistic health care centre. Royal Botanic Gardens Meditation Gardens - Design consultancy for new meditation gardens in the fern gully in Melbourne.  Community Gardens in Frankston, Langwarrin & Woodlea (Rockbank).  Lecturer at Melbourne University & Swinburne University Landscape design courses, Mentoring for design professionals, short courses for landscape designers & gardeners.