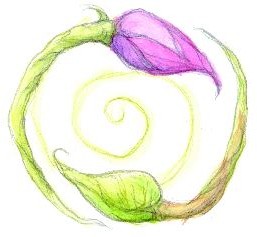 I want to start a movement. I want to connect with people all over the world who want to help me to create an avalanche of possibilities involving bringing living, breathing, life sustaining & uplifting nature into every corner of our daily life. I want public 'landscapes' to breathe with nature not concrete. I want people to be enticed to sit and rejuvenate themselves in the shade of a beautiful tree, surrounded by uplifting, floriferous plants that scream nature, not low maintenance mass cloned boredom. I want plants inside every building, plants hanging down walls and climbing up walls of concrete, I want to sigh with the relief of cool green nature on a hot day instead of the packaged air of climate control systems. I want wildlife eating the leaves and pooping on pavement, I want to know I'm part of something much greater, much more powerful than 'progress'.
I want to overwhelm the architects, landscape architects, constructors and builders of this world with the feelings of joy possible when seeing one person be able to change their life for the better because of the strength they gained inside themselves while being inspired and uplifted in a beautiful garden – one they had helped to create with that very intention.
I want us to change our lives by creating a demand for nature so powerful, so full of possibilities and upliftment that there is no such thing as nature deficit disorder.
I want … to breathe.
  I want to see Nature take over our cities and streets, food and fruit everywhere. I know we can change how we move through our cities so that we don't need concrete everywhere. I believe we can do 80% nature 20% concrete. So… the 80/20 movement.. are you in the tribe?